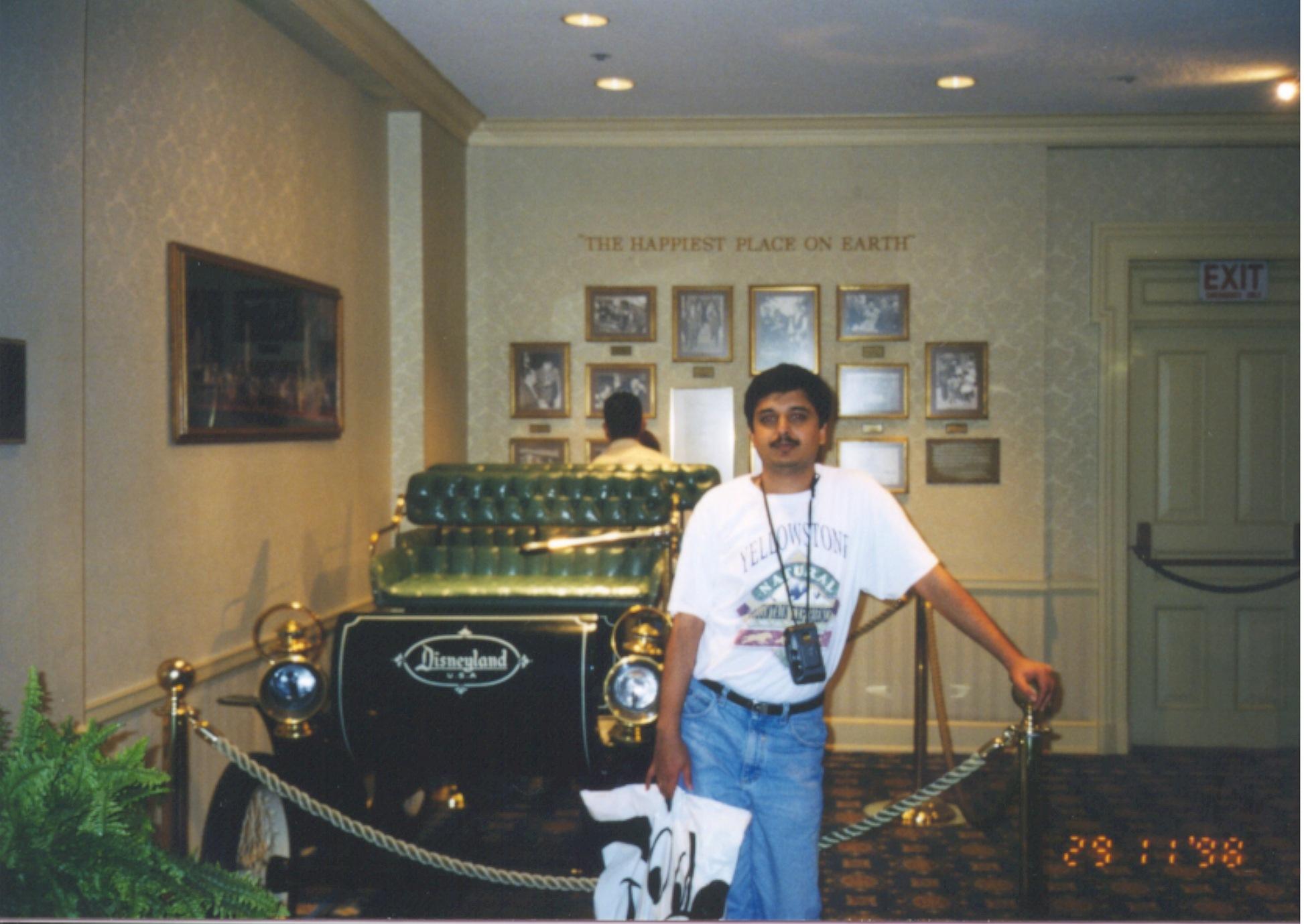 I have some wonderful friends. They are really wonderful and so good and trustable friends, you simply feel very happy to be with them. I am going to tell you about them in this page. This page is dedicated to them - the people whom I can call "My Friends".
These people are not mentioned in any order. It's completely random.
The first one to me mentioned here is Jagadish R.
He is one of the most wonderful persons you can meet. You can ask any of his friends and you will get the same reply. He is a honest and a very helpful person. He is also humorous and fun loving.
I met him when I had just joined in at Aditi. Initially I hadn't noticed him just knowing there is someone Kannadiga in a corner. I was put on a SQL Administration training in my second week and also asked to learn Visual Basic in two week simultaneously. It's was my first high pressure assignment and I was determined to beat these Aditi managers by simply outperforming their expectations.
It was during this time that I needed help in Visual Basic when I got struck, I was pointed to Jagadish. He helped me a lot during that time. I even remember asking him some unreasonable questions and he responded by a very high degree of patience. Thereafter acquaintance grew into friendship. He, later on in May flew to work at Microsoft for Aditi and we were in touch with one and another over email and telephone calls.
Later again when I landed at Bellevue in USA to work for Microsoft, we kept in touch with one and other over the Microsoft Intercom helping and getting helped, and have been good friends. We used to usually lead the team so far as planning vacations and excursions are concerned and we chat for hours together and play Age of Empires for whole nights and whole day of the weekends. He is in United States.
We are still in touch over the phone and mails.
His home page is < I need his permission to give you the URL>
The next person to go is Jayanthi.
Another of my great friends and really a wonderful person. She is a medical doctor my profession and a extremely helpful, trustworthy, fun loving person you can meet. She is a very intelligent and an extremely smart person.
She is an expert in C, C++, MFC, and Visual Basic and to believe it that she is a medical doctor.
As a person she is a kind and softhearted person and so extremely humorous that you feel like you are very happy spending time with her. She pitches in as a friend when you are in trouble and also when you are happy. She is outgoing and loves traveling and trekking. Myself and a few friends of mine together with her and members of the KMA had gone to the trekking of Kemmanagundi and Baba Buddana Giri. She has traveled all over India...well almost.
She is one friend where our friendship went through the ravages of time and travel and survived. When I joined Aditi Corp. in the US from Aditi Tech. in India, my email ID was changed from seshadri@aditi.com to seshadrik@aditi.com and I did not have a phone number. Jayanthi managed to get in touch through a colleague of mine and we remained in touch although it took her six months to contact me. Meanwhile I had lost her contact information and there was no way I could get in touch with her.
I am glad to have a friend like her.
She is very interesting person and a true friend.
Her homepage is found at :
Another friend I would like to describe is Sangeetha.
She is a very cute person. She is doing her research in Library sciences at the Indian Statistical Institute. I met her while trekking with the KMA team to Kemmanagundi and Baba Buddana Giri. To describe her, she is a straightforward, cheerful,fun loving, honest very smart person. I did not have a chance to meet her thereafter but we are in touch on mails and usually write and share joke mails with one and other and some telephone calls. Our friendship is six months old and growing...
I would suggest you should meet her. She is a very interesting person.
Her homepage is: http://members.xoom.com/MASangeetha
More coming up as I find time.