D.K.Seshadri's Home Page
Hello there!
You want to know about me?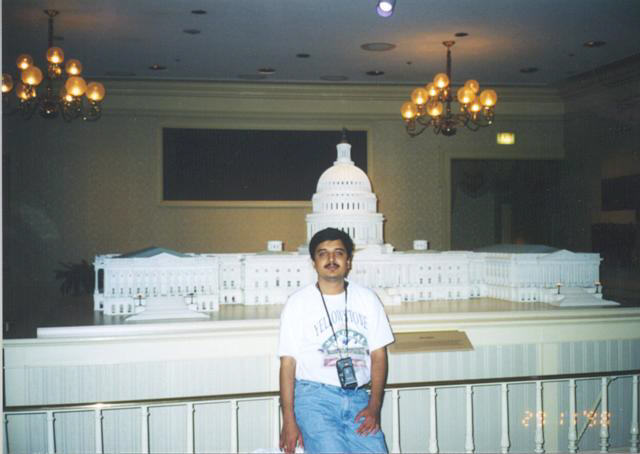 This is me. I am living in Bangalore with my parents at Rajaji nagar. I have two brothers. Both working. My father is a financial consultant. My mom is a house wife.
I am now working as a software engineer at Aditi Technologies Pvt. Ltd. I am working here for the last two years. The first six months as a project trainee. This place is a wonderful place and really would love to be here all the time. There is so much of opportunity to learn and gain expertise and above all I am encouraged to do it.
This is the only company I know of which gives me a month training and then two weeks off to get certified and then a bonus and hike for having certified. Honestly, I must admit, me and all Aditians here are a pampered lot.
As for my hobbies :
I love watching the game of cricket. I like playing chess and some strategy video game like the Age of Empires or action games like Descent. I also like trekking and adventure sports. More described in my favorites and interests section.
My attitude and behavior is that of a Pisces guy. It's typical you can say. I like making friends but I respect friendship and treat friends as friends for life. I have quite a few friends who anybody can be very proud of.
I don't like people who are are treacherous and who have a crab attitude. Such people suck and I would love to stay away from them and wouldn't even touch them with a very long pole.
Well...what more do you want to know about me. Just emailme.
Hope you will enjoy my website.
Have a good time!
Regards,
Seshadri.